Written April 8, 2009



'It doesn't take long to know when someone has your heart, is going to become a rock in your life and a BFF.'

Those were the first lines I read when I opened a beautifully hand made card that one of my dearest friends handed to me when she returned from NY. My first thought was 'Wow..she really must have missed me!!' and then I continued to read. As I did so, a bridal wave hit. My heart melted, my eyes glistened with tears and I knew, in that moment, that I was lurved. Not that I didn't know this beforehand, psh, come on! Have you met me? But, this was different, this was huge, this ranked up there with the most meaningful moments of my life….I was going to be her bridesmaid!!

I then opened a beautifully wrapped box with T & J on the lid. Tedd & Jennifer. Although, I call them Flo & Sheshie. :) It was a bridesmaid gift…or bribery as she called it. haha! Perfectly placed inside were a retro mug, a few handmade cards, a candle, Hershey kisses and a ring pop. It was fab! One of the best gifts I have ever recieved.

I was officially a bridesmaidzilla. Zilla, for short. Yay!!

She hadn't asked everyone on her 'Dream Team' yet so I had to keep it on the DL. This was perfectly fine with me. I was too honored, flattered and excited with the treasure that this beautiful woman had given to me to share it. Call me selfish, I was, but I wanted to keep the feeling to myself for as long as I could!

A little background: Sheshie & I met at Mercedes' birthday party a million years ago. We didn't immediately bond because life sometimes gets in the way or the timing was off or whatever the reasons were at the time. We were simply acquaintances. She was super nice and cute but we were in different places. Even though on that night she played my lesbian lover in order to keep this dude Facundo away. Shit, piss, facundo. :)

Months later, I wanted have a big, girly 'Sex in the City' bash. I sent Shesh an evite never thinking she would come. She did. We say our friendship started that day in the bathroom of the Blue Martini. I am thankful to say it has continued to grow stronger every day. Then, to bond us together even more tightly, she just recently got diabetes. Not the way I would have chosen to bond, but such is life. Poor Sheshie. So, we dubbed ourselves the T1T's. Type 1 Twins. I am so very grateful and blessed to be her friend and have her be mine. We were meant to be friends. Period. New Line.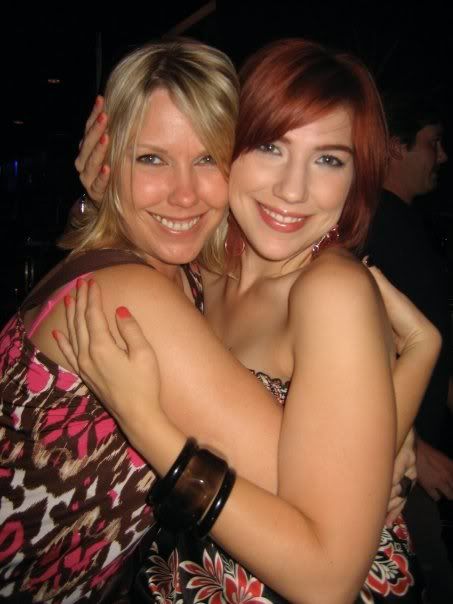 Sex in Sin City' Bash

Anyway, I have never been a bridesmaid. Ever. I have always been too far away, too absent, too busy or too broke to have the honor bestowed on me. I never even had a real wedding! Mine was a shotgun wedding that I like to refer to as a 'mulligan', thank you very much. I also have no idea who my maid of honor was but that is a whole different blog. The point is….I am a newbie. I told her this and she has faith in me. I hope I do her justice. While I don't have experience as a bridesmaid, I do have experience as a fantastic friend. I will do whatever it takes to make sure everything is perfect in the world of my friend, Sheshie. Whatever, anything, everything, always.

Shesh also asked our core friend, Mercedes. This just multiplies the joy in my world and I'm sure in the Bride's world. The three of us live in Vegas. The rest of the Zillaz live back east. I know that that all Zillaz on the 'Dream Team' will be kicking ass to make sure Tedd & Jennifer have the most beautiful day of their lives. Of this, I have no doubt.

In closing, I have to say that this year will be one of the most exciting and special times of my life with the most incredible women of my life. Tedd is incredible, too! Props to Flo!! My BFF is marrying the man of her dreams. Life doesn't get any better than that.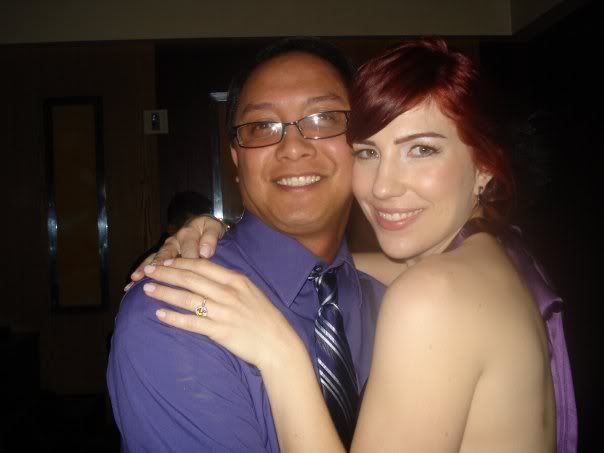 I said it then…I'll say it again, thank you Sheshie for letting me a part of your incredible journey before and after you say 'I Do'.

Check out Jennifer's wedding blog Nearlyweds and keep an eye out for her upcoming column in LV Bride. Deets to follow.

Check out KLAS Channel 8 and watch Tedd reporting LV's weather!

*Peace.